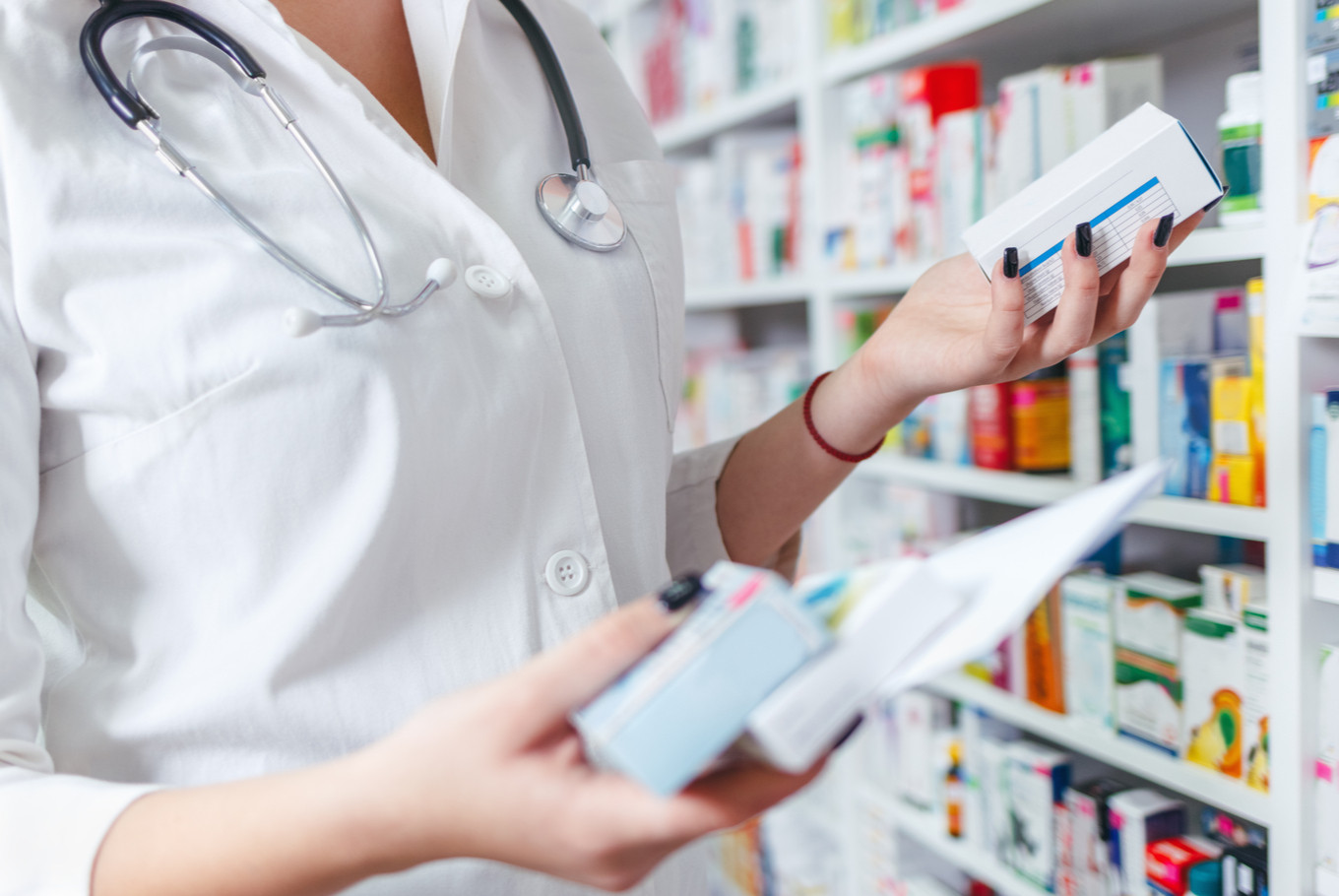 Indonesia Corruption Watch (ICW) has reported a shortage of medical supplies for Healthcare and Social Security Agency (BPJS Kesehatan) participants in four cities and it suspects fraud may be occurring in the procurement of medical supplies.
The drug shortages, and potential fraud, has occurred in Banda Aceh, Medan in North Sumatra, Serang in Banten, and Blitar in East Java and indicate a lack of proper planning and irregularities in healthcare procurement in their respective health facilities.
ICW researcher Dewi Anggraeni revealed in Jakarta recently at the publication of the watchdog's survey that the shortages happened because of slow drug distribution from pharmaceutical companies, poor planning for medical needs and financial mismanagement in BPJS's partner hospitals.
Hospital officials are also suspected of marking up spending and raking profits from cheap near-expired medicines they resell to patients at normal prices.
At times, the scarcity of certain medicines in local hospitals forces patients covered under the National Health Insurance (JKN) scheme to buy them elsewhere and not receive the reimbursement they are entitled to from the BPJS.
"This is only the tip of an iceberg as [the hospitals cited] in our survey are only a few of the thousands of health facilities throughout the country," Dewi said.
She quoted data from opentender.net, which records 1,304 healthcare procurements over the last three years, costing Rp 2,17 billion (US$154,900).
Due to poor planning for medical needs, some hospitals ran out of medical supplies too soon. In the case of such emergencies, they purchased the much-needed drugs without the proper tender process and this raised the possibility of corruption, Dewi said.
ICW also found some hospitals had yet to launch a standardized medical procurement system and therefore they could not have access to the e-catalogue that would allow them to check on medicines officially prescribed for JKN patients.
Potential fraudulent practices could also happen because some medical doctors prescribed drugs that were not listed in the national drug formulary, which lists medicines covered by BPJS Kesehatan. This practice occurred frequently when the officially recommended drugs were in short supply, ICW found.
ICW also reported 11 cases of alleged embezzlement of medical funds involving mostly hospital employees and civil servants, causing a loss of Rp 20 billion.
As a solution, Corruption Eradication Commission (KPK) researcher Shyahdu Winda suggested that BPJS Kesehatan should insist that health facilities obtain their medical supplies according to the national formulary standards and subscribe to the e-catalogue for transparency.
Winda advised that BPJS Kesehatan should make it compulsory for hospitals to submit their plans for medical needs to ensure they purchase the correct amount of medical supplies as they are needed.
Currently, only 59 percent of state-owned hospitals submit their plans and 2 percent of privately owned hospitals do so.
"In this JKN era, we have to change our ways and mechanisms," Winda said. "We should abandon the old medical procurement procedure, which is prone to fraud."
Elsa Novelia who heads the antifraud division of BPJS Kesehatan conceded the agency had yet to deal with shortcomings. Last year, she received 233 complaints about unsatisfactory service.
She also explained that the 2018 Presidential regulation on health insurance allows leeway for doctors to prescribe drugs other than those recommended in the formulary so long as the medicines have the same efficacy. Usually, the doctors obtain a reference from their online system.
The latest BPJS Kesehatan reports also show that 46 percent of out-of-pocket payments made last year were for medicines, an important discrepancy the agency would have to address as a priority.
"BPJS has already signed contracts with health facilities that forbid them charging fees higher than the terms [in the contract]. If we find [any discrepancies], [the hospital] will have to reimburse it," Elsa said.
Agung Sapta of Indonesian Doctors Unite (DIB) said some hospitals may have swindled BPJS Kesehatan funds but doubted doctors were involved in malicious medical purchases unless they conspired with the entire hospital management.
In fact, some "fraud" could benefit patients, he said. For instance, doctors could "play around" with the diagnosis with the intention of allowing patients to obtain the types of medicines that are not on the national formulary in times of drug shortages.
"But in practice, it's impossible for us to lie like this forever […] Maybe these kinds of 'fraud' have actually saved the lives of many people," Agung said. (mai)