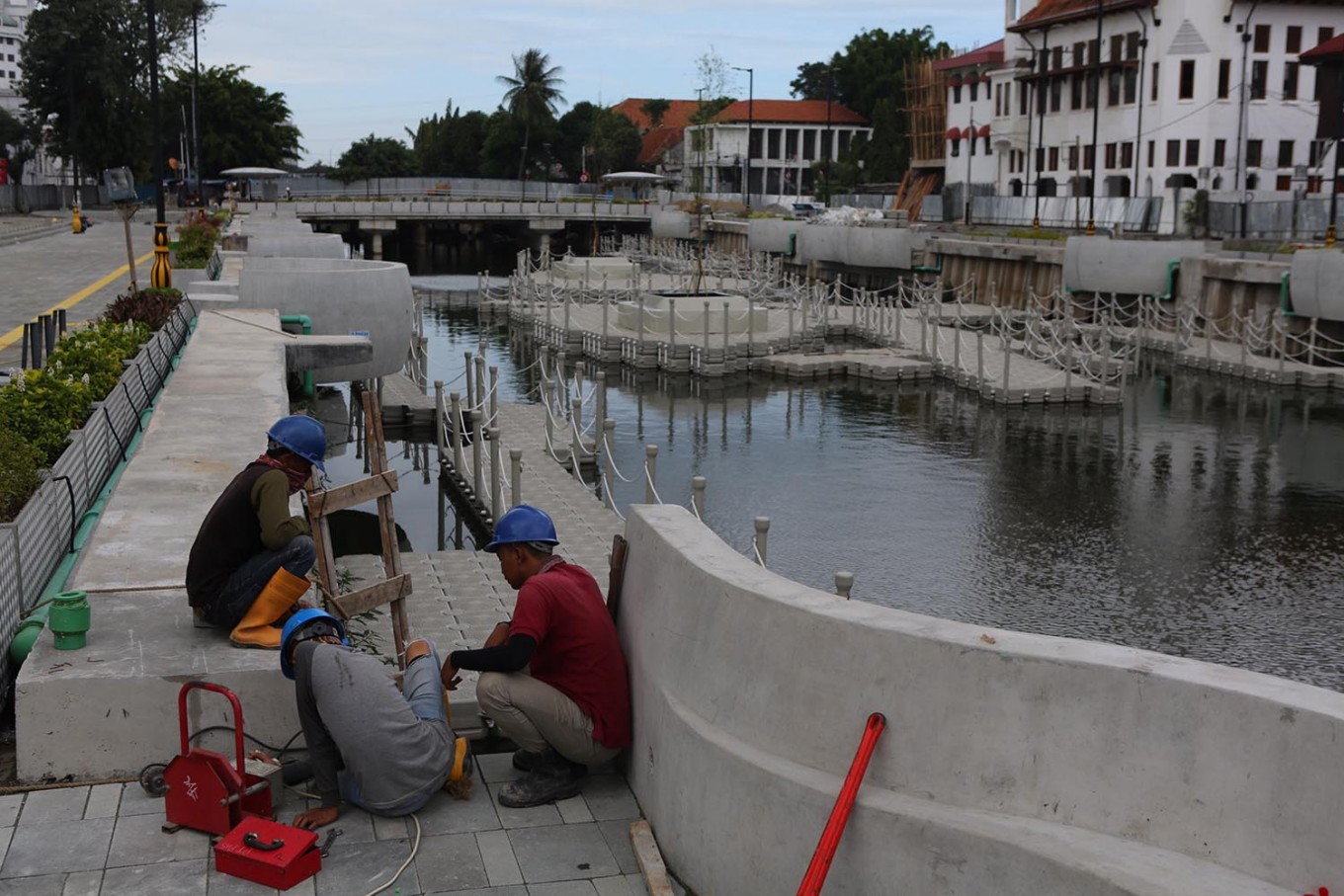 The Workers Social Security Agency (BPJS TK) reports that 6.4 million workers, out of 7.5 million, have yet to be protected by the insurance program.
"Only 1.1 million active workers, based on Jakarta identity card numbers, have been registered, of whom 900,000 are workers in the formal sector while the rest are in the informal sector. Hence, we will keep disseminating information and educate [the workers] to be aware of the importance of the insurance," said BPJS TK service director M. Krishan Syarif on Monday, as quoted by wartakota.tribunnews.com.
Collaborating with the Jakarta Manpower Agency and the city-owned market operator PD Pasar Jaya, the BPJS TK is encouraging both non-wage earning and wage-earning workers to register themselves.
"We encourage workers in traditional markets to join because they also have risks in their jobs. The premium is only Rp 16,800 [US$1.20] per month, far cheaper than buying cigarettes," Krishna said.
The BPJS TK has disseminated the information in five markets in North Jakarta and aims to net 6,000 new registrants. (wnd)