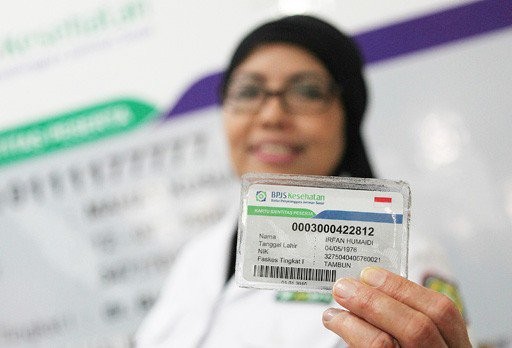 Jakarta Health Agency head Koesmedi Priharto has said that fewer than half of hospitals in Jakarta have partnered with the Healthcare and Social Security Agency (BPJS Kesehatan).
"There are around 90 hospital that have partnered with the BPJS from a total of 189 hospitals," Koesmedi said on Sunday as quoted by kompas.com.
He said the only hospitals that had been partnering with THE BPJS were local public hospitals (RSUD) and state-owned hospitals as there was no obligation for private hospitals to do so.
However, he said that private hospitals were also supposed to partner with the BPJS because of the planned universal health coverage targets for 2019. By that time, every citizen should be a member of the BPJS Kesehatan program.
"It's a matter of coverage, if they [private hospitals] do not partner [with the BPJS], then they will not be able to get patients," Koesmedi said.
According to the BPJS official website bpjs-kesehatan.go.id the BPJS Kesehatan in cooperation with Jakarta administration is seeking to realize the goal of universal health coverage by Jan. 1, 2019.
Under the cooperation, the city administration will register all Jakartans, without exception, as participants of the National Health Insurance-Healthy Indonesia card (JKN-KIS). (dis)