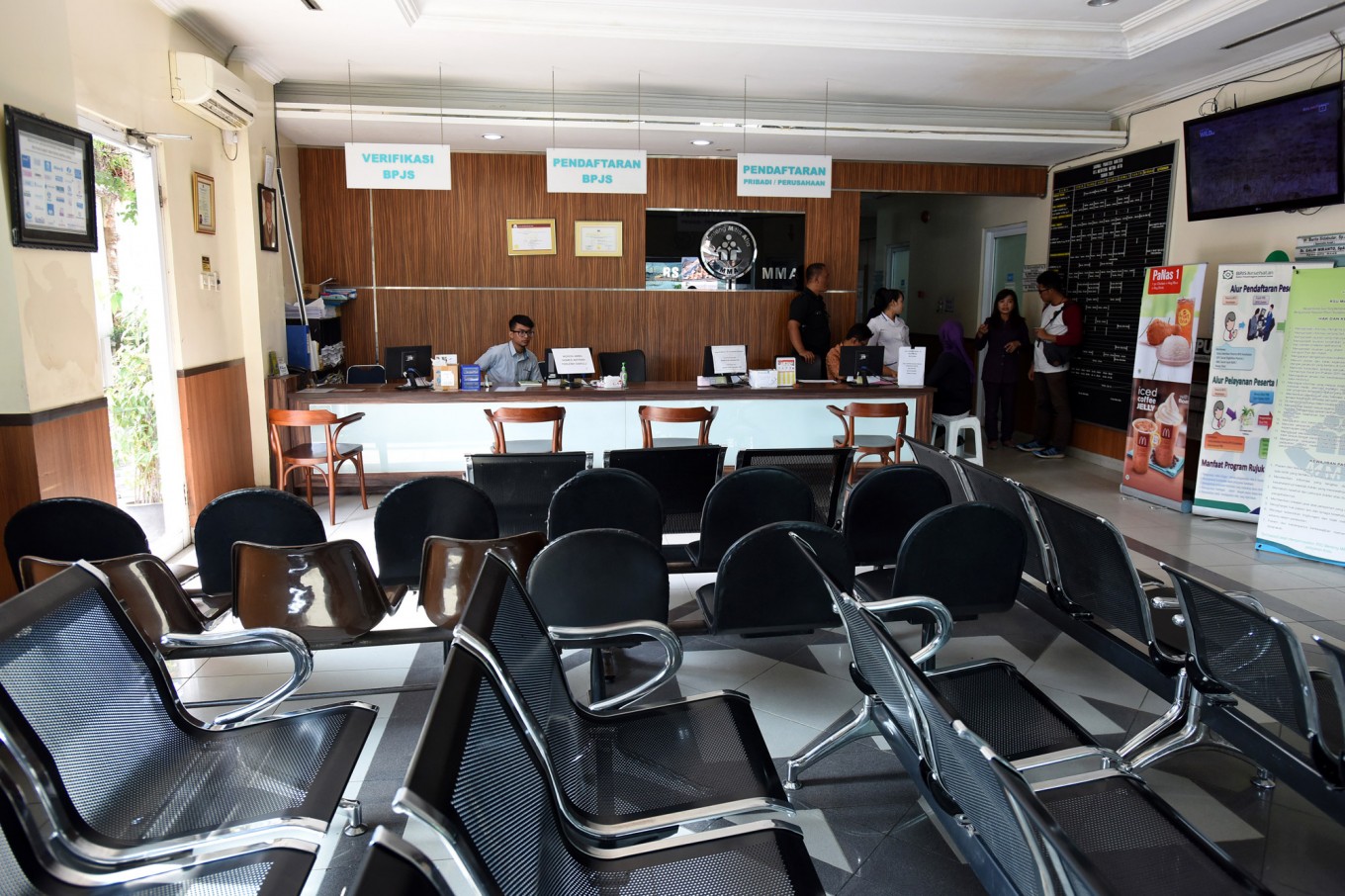 The Jakarta Health Agency has urged hospitals in the city to treat critically ill patients who are registered with the Healthcare and Social Security Agency (BPJS Kesehatan) and require intensive care unit treatment without requiring them to make an initial payment.
Even though a hospital does not partner with the BPJS, treatment for intensive care patients could be funded by the BPJS, agency head Koesmedi Priharto said on Monday.
"Some hospitals do not know about this [policy]. Therefore, we will further explain it to hospitals," Koesmedi said during a press conference at his office. "Therefore, they should treat patients without asking for money."
The statement was made in response to the death of 4-month-old Tiara Deborah Simanjorang on Sept. 3 after Mitra Keluarga Hospital in West Jakarta reportedly refused to provide further treatment as her parents could not afford the required initial payment.
On Monday, the agency issued a circular explaining the policy.
Also stated in the letter is a demand for all hospitals to always give their best service without discrimination.
He added that only local public hospitals (RSUD) and state-owned hospitals were obliged to partner with the BPJS.
From 187 public and private hospitals in Jakarta, only 91 partner with the BPJS.
From the listed 160 private hospitals, only 64 cooperate with the BPJS, he said.